Github Readme Generator
Hi there 👋.

This project allows you to easily create attractive and simple GitHub Readme files that you can copy/paste in your profile. It's currently available in English and Spanish.
You can include things like headers, subtitles, skills, a banner image, additional information, social media links, badges and GitHub statistics.
Instructions
Fill any inputs you like
Copy the code generated in the Code section
Create a new repository in your GitHub account with the same name as your GitHub username
Add a readme.md file to your new repository
Paste the copied code into the readme file and save
Enjoy!
Preview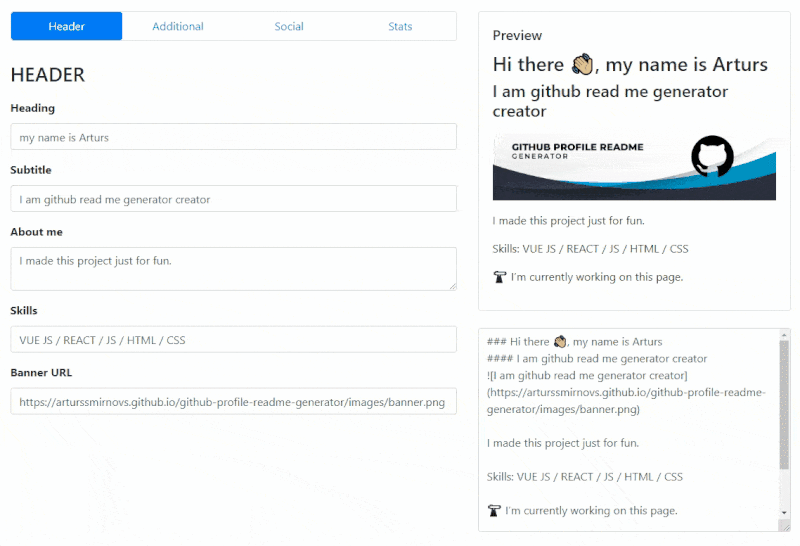 Top Contributors
@arturssmirnovs @max-programming @fx2000 @DenverCoder1
Resources Used